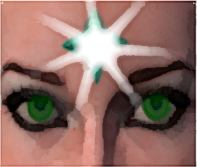 Beginners in Project Sanctuary always ask how to get deeper into trance to make the experiences more lucid, and how to stop bouncing out of the experience. So here are Silvia's Top Tips For Going Into Trance, Staying There, And Going Deeper Into Trance for better meditation and self hypnosis - Project Sanctuary style.
Q: I try to go into a habitat and look around, but I keep bouncing out of it at the slightest sound, what can I do to stay there?
Q: I find it really hard to keep my focus, I find myself flipping into other thoughts and then Sanctuary fades away. How can I improve my focus or concentration?
Q: I usually do really well - until something happens that scares me or freaks me out, and I fall right out of it, it's like waking up from a dream. What can I do?